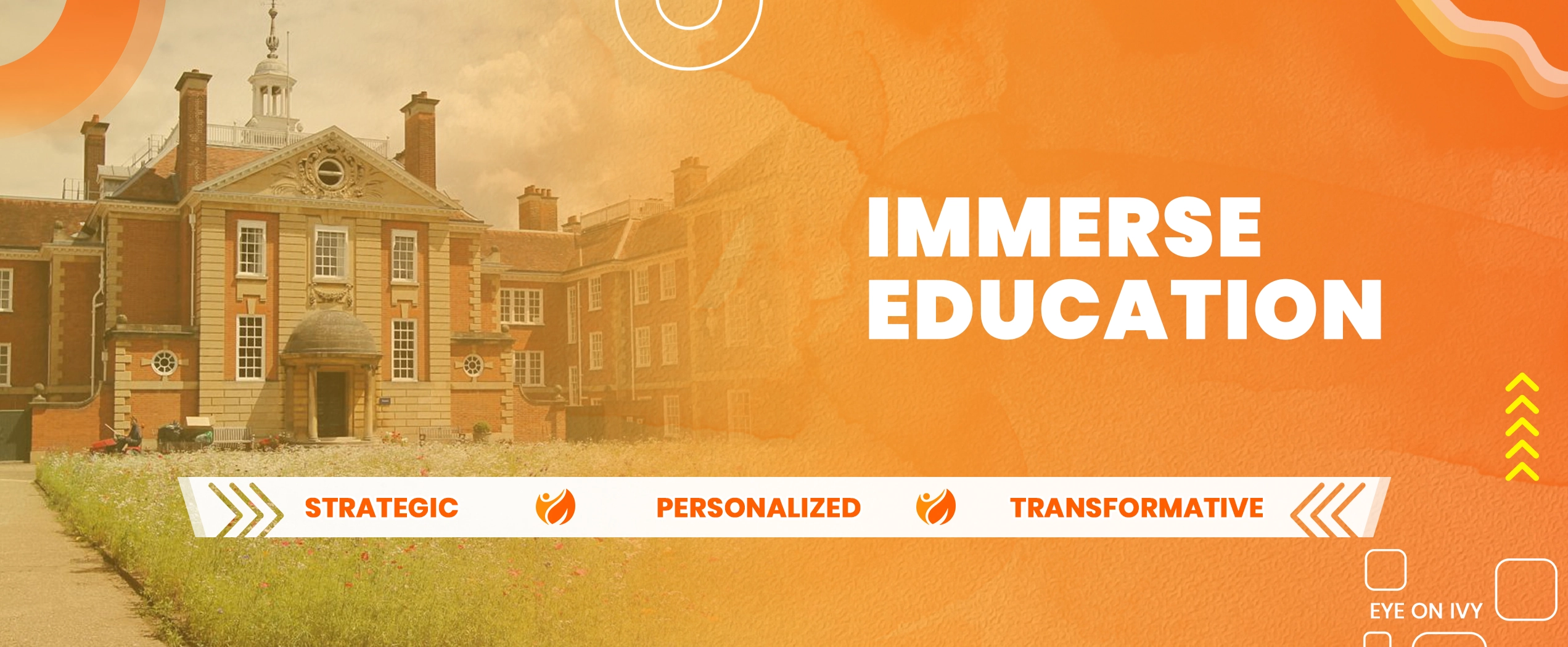 • 61% of small business owners use personal funds during a financial crisis.
• 82% of businesses fall through because of poor cash management.
• 23.4% of small startup owners are women.
• 8% of entrepreneurs stated that money is their major motivation.
• Men are more likely to receive financing to start a business.
• Retail and food are the most popular industries for small business owners.
Nurture Your Inner Teen Entrepreneur with Spike Lab
EYE ON IVY takes pride in collaborating with international organisations to provide enriching opportunities for students.
Do you aspire to be a purpose-driven teen entrepreneur? Are you seeking opportunities to make a real impact while standing out to top colleges? Spike Lab (SL) is your gateway to becoming an unforgettable teen entrepreneur and change-maker.
Here's what you need to know:
Exceptional College Acceptance Rates
100% of SL students have gained admission to top 50 colleges and universities or an Early Decision school.
86% of SL students have been accepted to their reach or "high-risk" colleges.
63% of SL students were admitted to their Early Decision or Restrictive Early Action school.
Accepted Everywhere: In 2022, SL students secured spots at renowned institutions like Stanford, Cornell, Brown, UPenn, Columbia, NYU, USC, UC Berkeley, and many more. These opportunities extend beyond Ivy League schools, making SL a valuable choice.
Spike Lab is a high school entrepreneurship program that transforms students into founders. Through this program, you'll develop essential entrepreneurship and innovation skills by creating a Spike – a passion-based project with a real-world impact.
The Spike Coaching Program
Spike coaching is the core work at Spike Lab. First, students are taught to identify and develop their Spike direction, from which they craft an unforgettable founder origin story that distinguishes their Spike. Then, SL cultivates students' executive and innovative skills through building a Spike, a project that is uncommon among teens, rooted in genuine passion, and unique.
Spike Coaching Program consists of the following two core components:
Develop a Spike that aligns with your identity and purpose. Your project could range from launching a business, starting a non-profit, conducting research, or a combination of all three. Every Spike is unique, just like your passion.
Story and Plan:
Students craft a compelling and cohesive narrative to communicate their personality and profile and build a comprehensive plan to help them realize these long- and short-term goals. 
To organize progress and create clear intermittent deliverables, we've split Spike coaching into six developmental stages:
Founder Story: Craft your unique origin story.
Identification: Connect your Spike with the real world.
Validation: Test your idea and build a launch plan.
Launch: Make your Spike a reality.
Traction: Achieve real-world impact and adjust as needed.
Scale: Keep growing and evolving your Spike.
Program Features:
Weekly 90-minute 1-on-1 coaching sessions.
Troubleshooting concierge sessions.
Unlimited messaging and calls.
Progress updates and thorough evaluations.
Coaching Process at Spike Lab
Spike Lab's coaches are seasoned entrepreneurs and experts in teaching entrepreneurship. Your coach will be carefully matched to you based on personality, interests, and learning style. This close mentorship is crucial for your success.
The Starter Package:
12-session bundle to kickstart your Spike journey.
The average time to complete a Spike is around 18 months.
We recommend avoiding long breaks during this phase to maintain momentum.
Beyond the Starter Package
After completing the 12-session Starter Package, the students can choose how they want to continue with their Spike Coaching and the pacing that works best. SL charges the exact same price per session ($550 / 90-minute session) for additional sessions after the Starter Package. These are billed in increments of 4 sessions or at a specific number based on pacing needs.
This is a selective program. Our requirements include:
Highly Motivated Or High-Achieving
Fluent in English Or Highly Proficient
Program Fee:
The Starter Package: $6,600 (12 sessions)
Beyond the Starter Package: $550 / per session
The program offers a wide array of subjects to choose from, including but not limited to medicine, law, computer science, business, creative writing, and international relations. Immerse Education's curriculum is designed to provide students with a comprehensive understanding of their chosen subjects, allowing them to explore their interests and develop their academic abilities.
Immerse Education also offers online programs for students aged 13-18. These programs provide the flexibility to learn from anywhere in the world, making it accessible to a broader audience. Students can choose from various subjects and still benefit from the same high-quality teaching and interactive learning experiences as the residential programs.
Immerse Education is adding new online programs to the list now.
Online Career Insights (New!)
Extended Essay (EE) (New!)
Theory of Knowledge (TOK) (New!)
EPQ (New!)
Academic Support & Cultural Exploration
Immerse Education is committed to providing academic support to its students. The program ensures that students receive personalized attention and guidance from experienced tutors who are experts in their respective fields. Additionally, Immerse Education encourages students to explore the historical and cultural aspects of the cities where the programs are held, further enriching their learning experience.
Immerse Education offers bursary awards for students in need of financial aid, which can potentially reduce their program fees by up to 100%. However, due to a high number of applications, the selection process is competitive, and only a small percentage of students are granted financial aid.
Classic £2,125 (2 weeks)
Academic Insights £6,495 (2 weeks)
Intensive £625 (2 days)
Classic £1,495 (2 weeks)
Intensive £625 (2 days)
Academic Insights Sydney £5,495 (10 days)
Academic Insights Toronto £4,495 (2 weeks)
Female Future Leaders £6,495 (2 weeks)
Career Insights £6,495 (2 weeks)
Classic £2,695
ORP Intensive £695
Extended Project Qualification, Theory of Knowledge &                             Extended Essay Intensive £895
The Spike Foundations Program
A four-week intensive innovation-entrepreneurship Boot Camp.
Designed for teens aged 13 to 17.
Learn startup frameworks, innovation, and executive skills.
Enhance your extracurricular profile.
Start Your Entrepreneurship Journey: Get started with Spike Coaching and the Foundations Program to develop skills that will set you up for success in college and beyond.