Summer vacation is often perceived as a "break" from education. These days, this is particularly true. The spring of 2020 was a shock to the education system, and many parents were suddenly forced to adapt to remote learning. Summer break is the perfect relief, right? In reality, this "break" is an important opportunity for your child. Now more than ever, it's important to avoid learning loss. Luckily, there are numerous virtual summer learning programs that will help your child to master critical thinking skills.
Taking complete control over your child's education can be difficult and time-consuming. Our academic Summer camps can help share the responsibility. Eye on Ivy in collaboration with renowned institutions call on trained, expert educators who understand how to engage and excite your child–even when learning in a remote environment. The success of our program is largely because of the collaboration between teachers, students, and parents.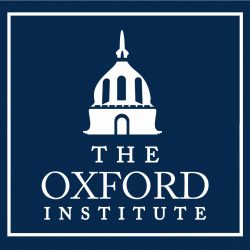 The Oxford Institute's Summer Programs offer a mix of academic excellence, skill development and a fun summer holiday. They provide students a chance to immerse themselves in a 'Hogwarts' styled 'Oxford Experience' with accommodation in the University premises, dining at historic college halls, attending courses delivered by Oxford scholars and exploring the student life in the city. The programs include intense academic training delivered through innovative teaching methods. The course content is tailored to suit the requirements of individual students. The program also allows students to interact with their counterparts from all over the world.
Immerse Education is proud to offer award-winning courses that stimulate participants academically, as well as prepare them for university and beyond. Whilst native speaking students are welcome to enrol, each course is intended for students from around the world to develop their English language skills through content and language integrated learning, by developing their understanding of subject-specific content. Immerse programmes combine Oxbridge teaching methodology with contemporary content and innovative workshops that develop key skills essential for future success.
Register today!
For additional details and to apply via Eye on Ivy, please get in touch with us at info@eyeonivy.com.
You can also call us at +92 321 8820 856 or +92 423 5958 444