Work With The Most Trusted Consultants In College Admissions
We are type-A personality individuals. Our competitive zeal translates into fighting fiercely to get you into your top choice colleges. We will stop at nothing to get you in. 
Strategic
Personalized
Approach
At Eye on Ivy, we employ our carefully developed, Strategic Personalized Approach (SPA).
We take the time to get to know our students so we can understand what they're seeking and suggest schools and programs that fit. We understand that not all students are in the top 2 percent of their class, members of the National Swimming Team, and part of their school orchestra. Each person has a unique story to tell. With the SPA, we will understand the elements that make you tick and match you with a school that best fits your needs.
Under the SPA, we combine these two elements to help our students in a holistic manner, a proven approach that is tailored to the individual. The college application process becomes more complicated and competitive each year – making an already difficult, stressful procedure even more daunting. We'll help you look beyond the conflicting rankings, providing a customized, strategic plan to successfully navigate the entire college application process, and identify where you will prosper and thrive.
Our Services


Work with the Most Trusted Consultants in College Admissions
We Work With The Driven & Ambitious To Help Them Reach For The Stars. As a graduate of both Emory and Harvard Universities, and having served as a member of Harvard University's Public Policy Leadership Admissions Committee, our Head Counselor, Shanza N. Khan, possesses a unique perspective on how top universities evaluate their applicants. She can provide valuable insights on how you can position yourself as a standout candidate and increase your chances of being accepted to your dream university.
Strategic Personalized Approach
Our distinctive and proprietary approach is designed to deeply understand your individual strengths, interests, and preferences, allowing us to carefully match you with a school that aligns with your unique needs. Through our personalized approach, we will uncover what motivates and inspires you, and identify the educational institution that will best cater to your requirements.
Specialized Counseling for IB Students
We at Eye On Ivy possess a comprehensive understanding of the distinctive curriculum that International Baccalaureate (IB) students are tasked with mastering, and we leverage this knowledge to their advantage. Our approach is specifically designed to empower IB students, helping them navigate the curriculum effectively and utilize it as a strength in their college applications.
Customized Student Blueprint
We recognize that each student comes from a unique background and may have distinct needs. That's why we provide tailored and specialized services to every client, working closely with them to create a customized blueprint for their academic journey. Our approach is individualized, ensuring that each student receives personalized guidance and support to achieve their specific goals.
While many applicants may blend into the crowd, our program is designed to help you stand out and gain admission. We provide personalized guidance and support to ensure that you shine as a unique and exceptional candidate. Our strategies and insights will help you make a memorable impression and increase your chances of gaining admission to your desired institution.



Looking For Appropriate Guidance
Get Connected
We welcome you to schedule a conversation with one of our experienced admission consultants to discuss your dreams and aspirations. You can give us a call or fill out our contact form, and we will be happy to assist you in any way we can.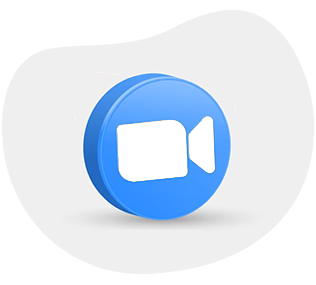 What

Students

Have

To

Say

About

Us
It's so important to have someone to help make the college application process less intimidating. Eye on Ivy and Ms. Shanza provided me with the support and guidance needed to make attending college abroad at an affordable cost a possibility. Ms. Shanza's expertise in college admissions, essay writing, and interview preparation was invaluable, and it's clear that she truly cares about helping her clients achieve their goals. Not only have they helped turn my dream of studying in the US into a reality, but I have also learned numerous skills while working with them that will definitely be beneficial in the future. It's so great to have people in your corner who can provide the guidance and expertise you need to succeed.
University applications, reputed to be the hardest time of senior year, were a breeze for me because of the EoI team. The pressure of deadlines melted away when talking to Ms. Shanza and Ms. Miranda, and their moral and technical support was invaluable in getting me to the finish line. One of favorite things about my experience with EoI is that they encouraged me to pursue even the wildest ideas for my essays. Our discussions gave the confidence to turn seemingly insignificant creative tangents into some of my best supplements, their suggested edits improved my writing without losing my voice. Support and guidance at every step helped turn my dream into reality, I fondly look back on the once-dreaded application process because of them!
The past couple of years working with Eye on Ivy have been not only informative but eye-opening as well. They've helped me hone skills that I know will be beneficial for my future. They helped me pursue my goal of studying Economics for my Bachelor's at top universities in the world and taught me important aspects of the college application process. I had a great experience working with each counsellor; their invaluable guidance and support helped me achieve my goals!
I highly recommend Eye on Ivy to all students seeking guidance on college applications because of their incredible mentorship and helpful resources. The college application process is stressful due to numerous requirements and deadlines. However, Eye on Ivy's timely and effective step-by-step guidance makes the process easier and helps students get into their dream colleges. Eye on Ivy counselors not only create an organized schedule but also provide instant and detailed feedback on resumes and essays — amplifying students' achievements. Eye on Ivy's commitment to student success is undoubtedly the best.
I would like to thank Ms. Shanza and Eye on Ivy for helping me put together an application that reflected my true self. I would recommend EoI to other students applying to universities abroad and advise them to start the process as early as possible.
Eye on Ivy was a great help throughout my college application process as they assisted me every step of the way from reviewing my personal statements to correspondence with different colleges. On top of that, they were extremely patient with me and I couldn't have asked for a better team. As a result, I got accepted into 90% of the colleges I applied to in the US. I would highly recommend Eye on Ivy to other college applicants.
Why

Use

an

Education

Consultant?
The process of applying to colleges and universities can be highly stressful. Not only are the actual applications time consuming and often complicated, but getting the right information and understanding your options can also be extremely difficult. If you're not well informed, it will be impossible to make good decisions.

Choosing where you go to university will have lasting implications for your future career. Picking a school should be about more than just the name: it should, first and foremost, be about the fit. What does fit actually mean and how can you figure out what might be a fit with so many colleges, universities and programs to choose from?
That's where we come in. We will help guide you through the process step-by- step. At the end of the day, even though the process of applying to colleges and universities is inherently stressful, it should also be transformative and even fun!

We can provide a student and family with individual attention, firsthand knowledge of hundreds of educational opportunities, and the time to explore all of the options.

With our extensive knowledge of schools and colleges, we can broaden the potential choices, and provide vital help in weighing factors such as cost, location and curriculum.
We are not tied to any specific school or college. We give students and families unbiased advice and recommendations based on our professional judgment of a student's needs and abilities.
We are first and foremost advocates for the student. We help you identify the learning environment that best suits the individual needs. We offer unbiased help in evaluating the pros and cons of every institution, understand admission standards and criteria, and help sort through the glut of information that is inevitably overwhelming.
Subscribe

For

More

Updates
Error: Contact form not found.