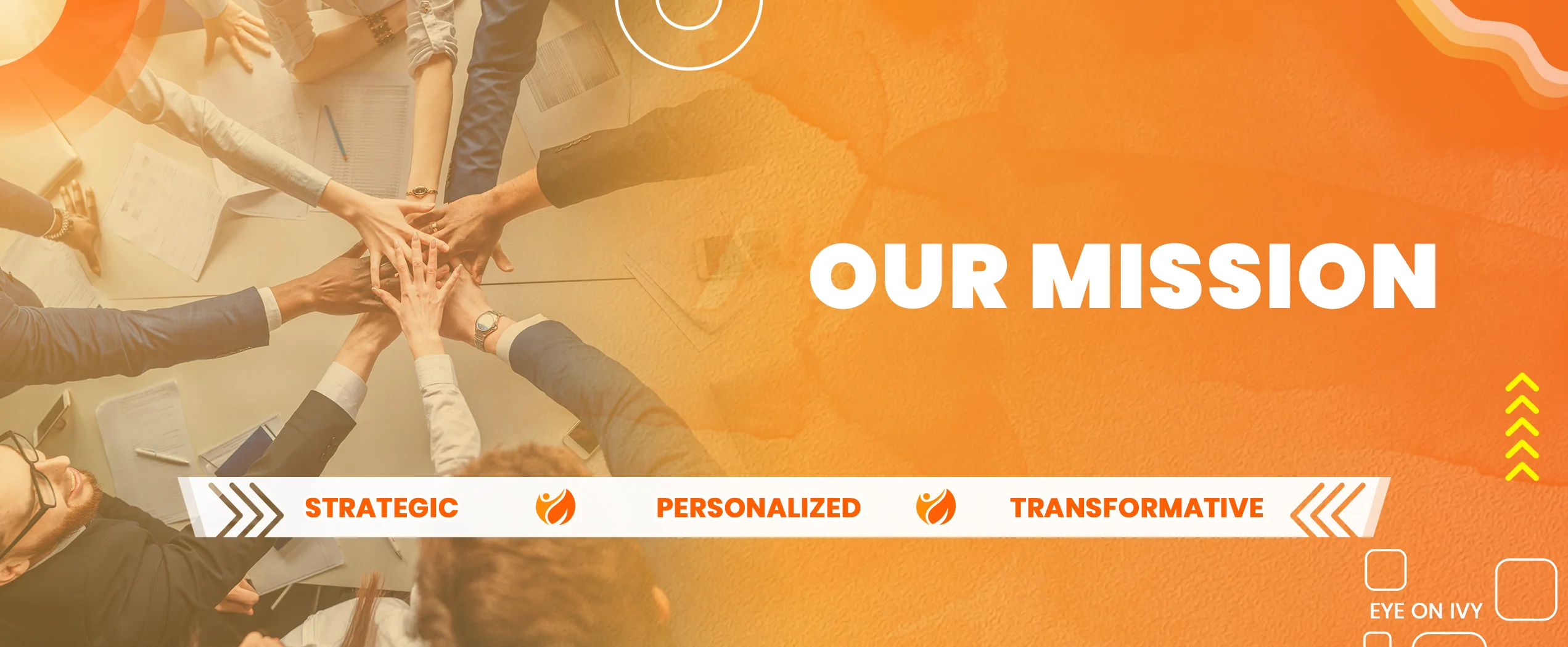 Our goal is to turn a typically stressful time into a transformative experience for students and families. At Eye on Ivy, we aim to provide the highest quality of service to our clients, with a focus on excellence, authenticity, and integrity.
Eye on Ivy is the first student counseling firm in Pakistan that specializes in the guidance and placement of International Baccalaureate (IB) students. In recognition of the merits of an IB education, Pakistani educational institutions have recently started offering the option of pursuing an IB education. Known as a well-balanced but highly demanding degree, the IB program is fast gaining recognition by many universities worldwide. Higher education institutions around the world admit students based on their IB credentials, and many have specific admissions policies and guidelines for IB students. Admissions criteria can vary widely across educational systems and selectivity of the institution.
At Eye on Ivy, we provide specialized guidance to IB students advising them how to align their Creativity, Activity, Service (CAS) component with their academic passion. College credit can be availed for several IB courses, minimizing the courses required at college and thus saving financial resources. We help students identify which universities will offer them maximum course credits.
We believe that education is the ultimate social equalizer, and we are here to serve. We envision a world where potential can be converted into tomorrow's leaders, thinkers, and pioneers. We work with the driven and ambitious to help them reach for the stars. We don't hold back. We don't rest.
We are methodical planners. We leave nothing to chance because there is too much at stake. We understand that applying to college is an overwhelming process – with too many deadlines to meet, numerous college application action items to check off, and an enormous amount of students applying to the same college. So, how do you set yourself apart?
With our comprehensive admissions planning and preparation, each student's strengths are highlighted and promoted to create a stellar application that expresses the individuality of the student, helping the applicant to stand out. An admissions advisor will help you through the entire process, so when the time comes for you to put your best application forward, you have a strategic competitive edge.
Expertise is a critical factor to consider when choosing a counselor. We have extensive knowledge of the college admissions process, including the latest trends, requirements, and expectations of colleges and universities. We are well-versed in various aspects of college admissions, such as essay writing, interview skills, and application strategy. We will help you plan ahead and stand out from your competition!