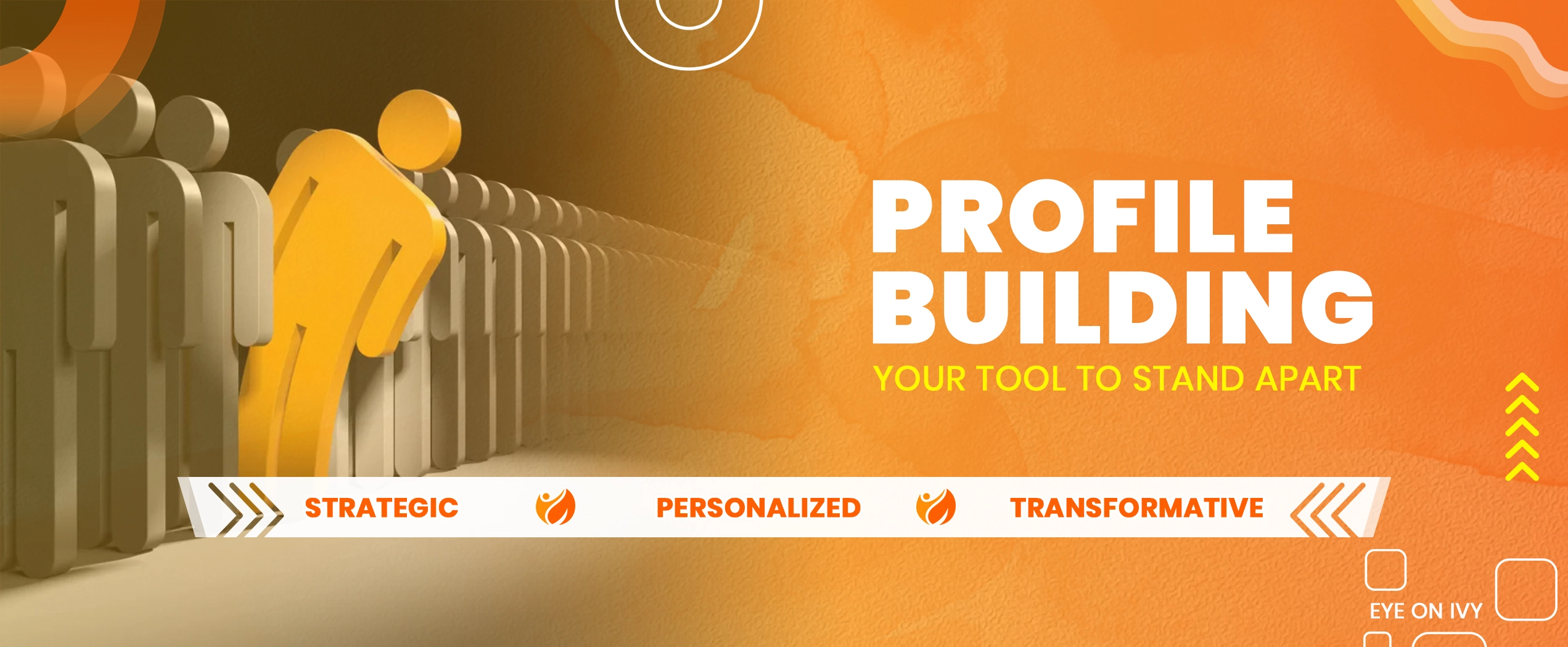 Profile Building is the process of building a portfolio that showcases your strengths and aligns your extracurriculars with your academic passion. It is a long-term process where you start building your profile in high school. Over the past few years, the number of students scoring 90 percent and above in their exams has more than doubled. This makes it obvious now that marks alone are not good enough to get into top international colleges. The COVID-19 pandemic has significantly changed college requirements for acceptance. While academic grades were the first criteria for an applicant pre-pandemic to make the list, colleges have to now take a different approach to admitting students. In an attempt to differentiate between student profiles they receive for admission, colleges have now begun to look beyond academics to pick the best students.
Some colleges look at students' leadership and creative skills, while others look for interest in the field to know the applicant better.  They will select the student who will show a 'Spike' in their area of interest. Time is key. Grade 9 onwards is an important time for high school students to start building their college portfolio. Grades are a top priority followed by a strong profile for university admissions. A missed opportunity means that a whole year goes to waste, and with the speed the world is moving at, this is a big risk.
There's no limit to the number of activities that you can participate in to build up your profile. Remember, the purpose of profile-building activities is to create an extended portrait of yourself. Your CV should be able to point the reader in all directions where you have an interest, expertise, or skill. Profile building is a systematic, logical, research-based method to enhance your chances of meeting your education and professional goals.
To sum up, an admissions officer or prospective employer needs to see your career focus, area of interest, overall achievements as well as lateral and creative thinking. They will want to notice your level of persistence and commitment and evaluate you on different parameters to make sure that they are choosing only the best candidates. All of this is possible if you have spent enough time fleshing out profile-building activities.
Eye on Ivy offers comprehensive and customized profile-building services tailored to your needs.
Psychometric Testing: To analyze your emotions, behaviors and relationships in a variety of situations. Aptitude tests assess your reasoning or cognitive ability, determining whether you've got the right skill set for a future path.
Academic Passion: Identifying an academic passion or field of study, which will be the key theme that ties all activities to the college application. If a student is uncertain of their academic passion, two assessments will be undertaken to help identify areas of interest.
Extra Curricular Activity Planning: Recommend appropriate activities that will help the student stand apart from the competition. Remove weak activities that are time-consuming and do not help the application.
Volunteer Work: Determine which community service work would be the best fit for the student according to their passion.
Leadership Planning: Explore ways to demonstrate leadership qualities, an essential component of the college application process.
Summer Activities: Craft an insightful and compelling summer, by choosing activities that showcase the student's academic passion. Substitute this with inessential activities that colleges may not care for.
Testing Roadmap: Create a well thought out plan for when to take the IB/AP exams SAT/ACT exams, SAT Subject tests (if applicable) so that the student is not pressured in DP1 or 11th grade to take all tests.