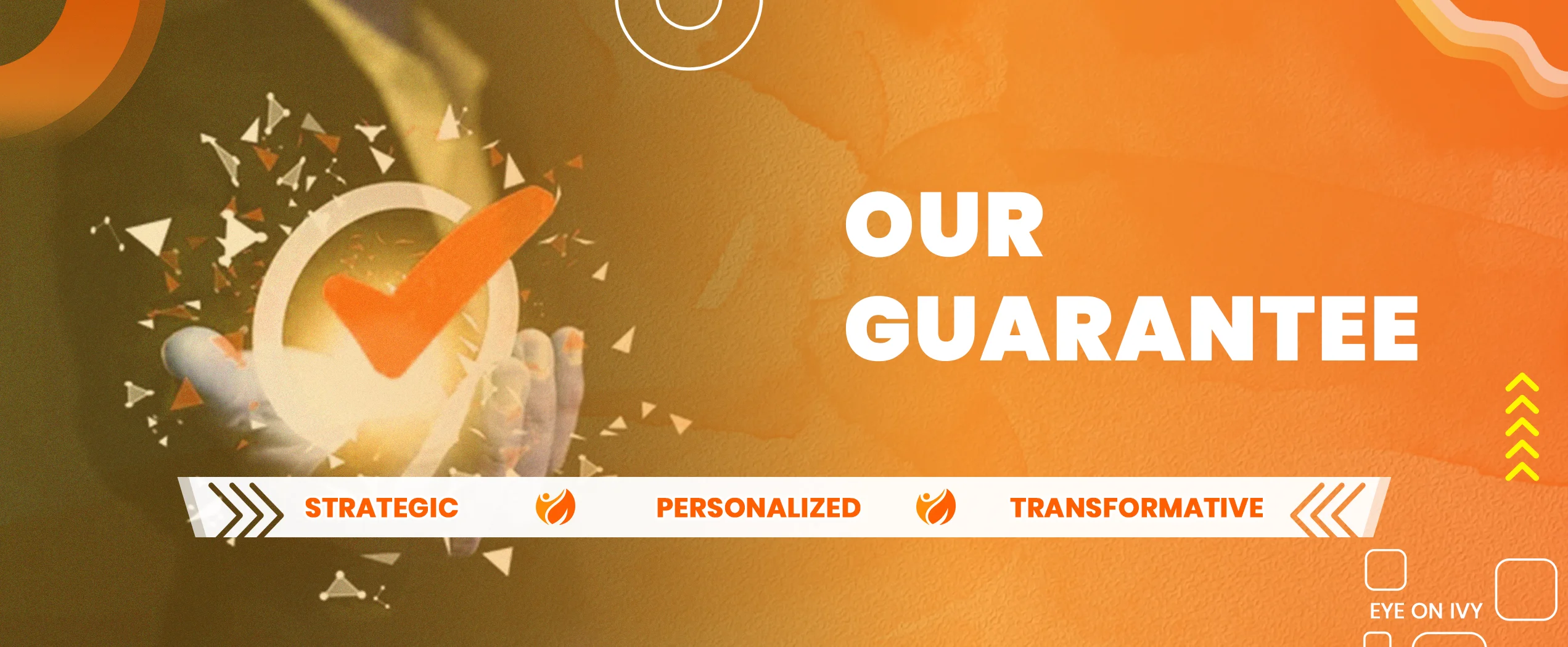 Eye on Ivy provides unbiased, independent advice on educational matters. We do not take commissions from any Pakistani college or international university. This gives us the freedom to consider a huge range of universities in order to find the best one for you. You can have complete confidence that if our consultants recommend a university it is because, and only because, they consider it to be suitable for you. We will guide you towards building your profile and resume with extracurricular activities, volunteer work and internships, summer projects and subject selections based on your intended college and major. Each student will receive customized services that fit their unique needs and criteria.
Our proprietary Strategic Personalized Approach means that our roadmap for each student will be individualized to their particular goals and interests. This is ascertained through psychometric testing and private detailed sessions between the student and the assigned counsellor. These sessions will help identify prospective programs, colleges of interest and schooling system determination.
We will also help brainstorm ideas for college essays and supplemental essays. Our counselling sessions are guaranteed to help you discover ideas for essays that help you stand out from the crowd and offer unique insights into your personality. However, Eye on Ivy will not write the essay for you.
Our services also extend to determining the best-fit teachers and counsellors for recommendation letters. We will also offer guidance to teachers and counsellors on how to write superior recommendation letters that boost the prospects of the student getting into their ideal college.
You can also be assured that we maintain the highest possible standards of privacy and that all dealings with clients are completely confidential.
We do NOT guarantee admissions nor do we write essays for you. At Eye on Ivy, we pride ourselves on our ethics and integrity. Most people blend into the crowd – we will help you stand out and get in.
We make sure all our students produce original non-plagiarized work. Moreover, we make sure that all students' credentials are verified and true.